5 basic rewards-chasing mistakes
As the summer travel season approaches, it's a good time to examine how you can get the most out of your travel rewards card. Airline miles and credit card points can help fund that dream vacation to a sunny locale. But if you haven't been at the rewards-chasing game long, you may not be using the card to its full potential.
Here are five ways you may be missing out on getting the most out of your points:
1. Falling short of spending minimums
Many credit cards offer generous point or mileage bonuses to new cardholders. But often, you'll need to reach a certain spending threshold within the first few months to qualify; fail to meet that threshold, and you'll miss out. To avoid this, Emily Jablon, co-founder of the travel blog MillionMileSecrets.com, suggests managing your spending and "making sure to put all of your bills on there, such as utilities and your cellphone bill."
"If you have a large expense coming up, it makes sense to use that card for the expense," adds the blog's co-founder, Daraius Dubash. For instance, if you're planning a wedding or a home renovation, you could use that card and time your payments so they count toward the spending minimum. (That said, avoid charging more than you can realistically pay off.)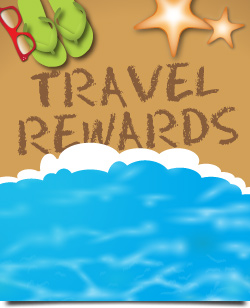 2. Carrying a balance
A regular, no-frills credit card might have an interest rate in the single digits or low double digits, while rewards credit cards can have APRs as high as 30 percent or more. Often the higher interest rates help to subsidize rewards, so if you're paying interest, you're essentially paying for your own rewards.
"Never apply for these cards if you carry a balance," Dubash says.
"It's almost never worth the miles and points you earn."

3. Not finding flights that fit your needs
Lack of award flight availability is a common complaint among travelers. If your usual flight search methods aren't netting any results, try other strategies.
"For example, with Aeroplan they're only going to show select
routings online, but there are many other itineraries and seats that are out there," says Jeffrey Kwok, the travel blogger behind CanadianKilometers.com. You might be able to redeem miles by speaking to a phone (though booking by phone could come with an extra charge, depending on the airline) or searching on a different airline within the same airline alliance. For instance, ANA (All Nippon Airways) is a Japanese airline that's part of the Star Alliance airline (along with Air Canada and United), and its website is known for being a comprehensive award search tool.
4. Undervaluing your rewards
Miles and points do not have a fixed value, so compare all your options before you redeem them. Paying your credit card bill with points might net you one value, while redeeming for gift cards offers a different value and transferring points from a credit card program to an airline's frequent flyer program offer still different values. Kwok says points typically have more value once they're transferred to an airline rather than redeeming for travel or gift cards within the credit card issuer's own program.
"You're trading off flexibility for value," he says. "You're limited by the award space that the alliance will give out."
In comparing your options, it might help to estimate the value of each point or mile. For instance, if 25,000 points get you a $200 gift card or a flight worth $350, then you'd get a little less than one penny per point with a gift card and 1.4 cents per point when redeeming it for airfare.

5. Letting rewards expire
Finally, your rewards definitely won't benefit you if they're expired. Different programs have different rules around expiration dates. Some programs allow you pay to reinstate expired points or miles, but it's easier if they never expire.
"If you have tens of thousands of miles, those miles are worth a lot," Kwok says. Dubash and Jablon use AwardWallet.com to keep tabs on expiration dates and balances. While some credit card rewards programs do not have an expiration date attached, you may lose your points if you close that account, so it's best to redeem rewards beforehand.
See related:
Are issuers clamping down on churning?
,
How to optimize rewards beyond double-dipping
Published April 9, 2015
Most recent Reward Programs / Cash Back Cards Stories