6 tasty ways to cut food costs
According to the latest information from Statistics Canada, the price of food purchased from stores rose 4.2 percent over the past year. In the meantime, prices for food purchased from restaurants increased 3.2 percent.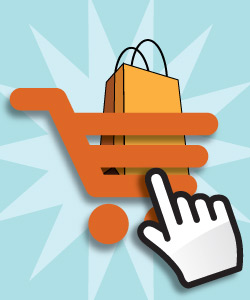 That's a significant price hike for staples such as meat, bread and fresh milk. Not to mention that many of these expenses wind up on consumers' credit cards -- whose interest rates can push prices even higher if the credit card balances go unpaid.
Fortunately, there are steps consumers can take to cut back on their grocery shopping expenses. Just ask Toronto food blogger Vicky Weiss whose blog Mom Who Runs tackles everything from restaurant reviews to easy recipes in bite-sized chunks of friendly information.
Weiss offers these six tips on how to cut back on the food expenses that often wind up on your credit card without sacrificing good health and tasty treats.
1. Itemize it. "It's always a good idea to make a shopping list so that you're less tempted to impulse buy," says Weiss. And be sure to stick to it!
2. Shop around. It's no coincidence that grocery stores force you to weave through aisle after aisle before reaching staple items such as bread and milk. For this reason, Weiss recommends that consumers "shop around the perimeters of the grocery store for milk, eggs, fresh produce, meats and fish. This will help you avoid buying packaged items that are more expensive."
3. Keep it simple. "Two rules I try to follow as often as I can: Shop in season for fruits and vegetables. And shop on sale," advises Weiss.
4. Be yourself. Some consumers swear by comparison shopping. Others wouldn't dare spend the gas money on flitting from one grocery store to the next. In the end, do what feels right to you. "I'm not a coupon queen. Never have been, never will be," admits Weiss. "I would assume if I used them, then I would save even more money, but I just can't ever remember to use them."
5. Get wired. A Twitter enthusiast, Weiss swears by "iPhone apps, Groupon deals and online shopping" to help cut shopping costs.
6. Grow your own garden. "I believe that the next generation will in fact be growing their own garden for a wide variety of reasons, mostly to save money," prophesizes Weiss. "There is no doubt that food prices will continue to grow and that families will get tired of spending that type of money for something they could easily grow in their gardens. Plus, it will taste a whole lot better!"
See related:Canada's best money savvy mommy bloggers; 4 ways to spring clean your finances
Published July 5, 2011
Most recent Shopping Stories