Smart savings strategies for your 20s, 30s, 40s and beyond
You're getting smarter every year. So should your savings strategies. That's why it's critical Canadians revisit their savings habits as they grow older, from one decade to the next.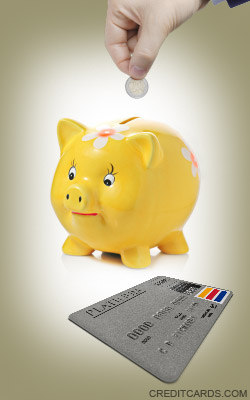 "Your goals and timelines change as you age," says Ernesto Salvi, a financial advisor with the Toronto-based investment firm Edward Jones. "Canadians should sit down with a financial advisor annually to discuss their financial plan. Things change not just by time but also by life events, such as buying a house, starting your own business, having a baby. It is important to reassess your investments yearly and ensure that you are diversifying for the long-term."
Salvi offers these decade-by-decade tips for making sure that your savings habits are as mature as you are.
1. If you're in your 20s, "think about contributing to an Registered Retirement Savings Plan even if you do not have too much to save because time and compound interest are on your side," says Salvi. What's more, he says, when you're young, every dollar you manage to squirrel away today is potentially a dollar you won't need to struggle to save later on.
2. If you're in your 30s, consider opening a Registered Education Savings Plan for your budding family. "If you are raising a family, now's the time to open an RESP and to look for an appropriate amount of insurance," says Salvi. Sure, your household budget is probably growing as quickly as your family, but establishing a strong foundation for your children's post-secondary education and taking out a life insurance policy should be top priorities.
3. If you're in your 40s, "open a Tax-Free Savings Account (TFSA) and take advantage of a great tax-sheltered investment account," advises Salvi. With a TFSA, you'll be able to set money aside tax free throughout your lifetime. In fact, the initial amount contributed as well as the income earned in the account is tax free, even when it is withdrawn.
4. If you're in your 50s, it's time to "review your retirement plans," says Salvi. That means asking yourself some difficult questions, he says, such as, "Are you on track? Do segregated funds fit in your plan?"
5. Whether you're younger than the legal drinking age or too tired to pour yourself a drink, Salvi says there are some hard-and-fast savings habits that transcend age. For starters, Salvi says that "buying and holding quality diversified investments for the long-term" is a surefire way to maximize your return on investment, regardless of age. And "credit card habits should never change," says Salvi. "If you use a credit card, always pay your balance in full every month."
See related:
Study: Ignore your financial advisor and keep savings simple
;
How to reverse scary savings habits
Published November 9, 2011
Most recent Credit Account Management Stories