Study: Ignore your financial advisor and keep savings simple
Canadians are better off saving for a wide range of goals, such as retirement and post-secondary education, right?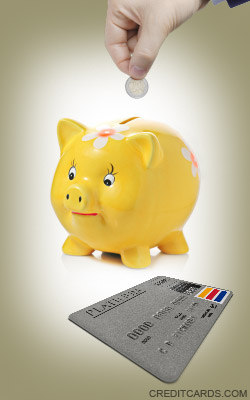 Wrong, according to a Sept. 2011 study from two researchers at the University of Toronto's Rotman School of Management.
Rotman marketing professors Min Zhao and Dilip Soman examined a variety of different research subjects, from middle-class fathers to working professionals, in India, Canada and Hong Kong. The study, entitled "The Fewer the Better: Number of Goals and Savings Behavior," revealed that saving for one goal is far more achievable than trying to squirrel away money for multiple goals.
For instance, the study reveals that a community in a small town in India who put money into envelopes for the sole purpose of child education saved 70 percent more than the group that put money into an envelope for multiple savings goals, such as education, healthcare and retirement.
The reason, explains Zhao, is that multiple goals typically prompt consumers to make trade-offs among competing goals and "thus increase the likelihood that people will defer actions." However, consumers with a single goal are far more likely to stick to it for the long-term and achieve their overall savings objectives.
"Single savings goal facilitates an action-oriented mindset and helps people translate their savings goals into action," says Zhao.
Interestingly, Zhao and Soman's findings fly in the face of much of the traditional financial advice Canadians receive from today's top money experts.
"A common approach in current financial advising is to emphasize numerous good reasons to save," says Zhao. "We suggest that financial advisors should help clients focus on one single goal -- it could be the most important goal, or the most proximal goal, so clients don't defer their savings actions and can get a jump start. Or they can frame several goals as an overarching integrated goal which is financial wellbeing."
In fact, the study indicates that these findings "offer novel insights for designers of savings products and for policy makers interested in encouraging consumer saving."
But don't expect your local bank to discourage multiple savings accounts just yet. Nor should Canadians begin saving solely for retirement at the expense of their children's education or proper healthcare.
"Although one focuses on a single goal to get started with their savings actions, the money saved in that savings account can be used for other purposes," says Zhao. "Or one could prioritize their goals and focus on one goal at a time, so they don't feel overwhelmed by numerous and simultaneous goals."
In the end, Zhao says it's all about keeping savings strategies simple.
See related: The top 5 reasons why you're unable to save; Do men and women save and invest differently?
Published October 12, 2011
Most recent Credit Account Management Stories