Agency unveils high school money management course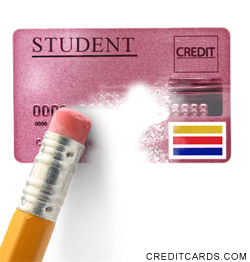 A new financial education program aimed at high school kids hopes to boost money management skills.
Many young Canadians leave high school with Shakespearean sonnets committed to memory and mathematical equations floating in their heads. But while English literature and algebra can produce a well-rounded young adult, many lack the financial life skills needed to make it in the real world. In fact, six out of 10 young Canadians are in debt of some kind, with credit card debt being the most common, followed by student loans, according to a 2008 Environics survey.
Now, a new financial literacy programs hopes to change all that. The CiTY is an 11-module course developed by the Financial Consumer Agency of Canada and the British Columbia Securities Commission that introduces high school students to the perils and benefits of credit. The innovative online course is a teacher-led resource for high school students aged 15 to 18 and engages youth by using an imaginative and interactive hands-on approach to learning, providing practice in real-life skills and making financial concepts easy to understand.
"The CiTY wants to help students start off on the right foot and to have important financial skills information available to them for the rest of their lives," says Julie Hauser, media relations officer at the Financial Consumer Agency of Canada in Ottawa. "It's about understanding the transition when students leave home and are on their own -- how to manage their own money, how to budget, and to have an idea of what things cost."
The primary goal of The CiTY is to teach students how to differentiate between needs and wants and subsequent modules allow students to learn more about budgeting, managing their money, keeping their expenses in line, building their savings, using credit wisely, avoid getting into debt, start thinking about insurance and investments and avoid becoming a victim of fraud.
Students also learn how to prepare a financial plan in anticipation of graduating from high school. As each topic is introduced, students learn through eight 'life stage characters,' each of whom faces different financial circumstances. By teaching through characters, "students can see the mistakes that others have made and learn from them," says Hauser.
For teachers, The CiTY offers lesson plans, overheads, student handouts, quizzes and financial documents. Students can download, save and update key worksheets from a school computer or even remotely from the comfort of their own home.
To date, 19,461 students and 4,213 teachers have registered in the program. And 2,177 teachers from across the country have received training for The CiTY. While some may argue that young Canadians aren't likely to own a credit card until university age, Hauser claims that, "in some cases, students use their debit cards even before they have credit cards. They don't realize the kind of fees they can end up paying on their debit card."
Besides, she says, given poor financial literacy rates among Canadian youth, and the world's credit crunch, it's never too early to teach students the basic concepts of budgeting and saving, credit and debt, and financial planning. "The CiTY is a way to put people on the right path and to teach them how the choices that they make can affect their own personal financial situation," says Hauser.
The CiTY is accessible through the Financial Consumer Agency of Canada.
Updated July 16, 2010
Most recent Student Stories
5 money lessons -- and apps -- for kids and teens -- It's important to teach kids about money, and it's easy, too, thanks to these online tools and smartphone apps ...
Growing up: Your teen's first credit card -- The idea of giving your teen a credit card may make you shudder, but with proper guidance, plastic can be a great tool in teaching your older children money management skillsThe idea of giving your teen a credit card may make you shudder, but with proper guidance, plastic can be a great tool in teaching your older children money management skills ...
5 credit card no-nos for students -- While credit cards can serve as convenient payment tools or emergency padding, they can quickly turn into high-interest debt traps for students who use them incorrectly. If you're a student with plastic, try these guidelines to avoid regrets later ...