Tips for saving more in 2012
Don't be fooled by today's crowded shopping malls. Canadians may be in the mood to spend money but they remain committed to saving and investing. At least that's according to a recent poll conducted by Investors Group, a Canadian financial consultancy.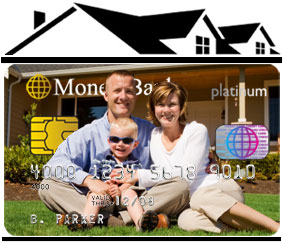 Here, Jack Courtney, an assistant vice-president at the Investors Group, puts the study's findings in proper perspective.
Statistic No. 1: A volatile stock market isn't stopping Canadians from investing. Eight out of ten (83 per cent) of Canadians who plan to invest say they will increase or match their 2010 Registered Retirement Savings Plan (RRSP) contribution -- up from 79 per cent last year. Three-quarters (76 per cent) of Canadians say they already have an RRSP or plan to open one in the coming year -- a 2 per cent increase from last year.
According to Courtney: "There's no question that markets have been volatile. But that doesn't mean that people should be forgoing their plans for retirement savings," says Courtney. "Given the demographics of an aging population and uncertain economic conditions, saving for retirement may be more important than ever."
Tip: Prioritize your retirement savings. You'll thank yourself later.
Statistic No. 2: Ten percent of respondents cited concern about the stock market as the reason why they have decided not to invest. That's a one per cent uptick from last year.
According to Courtney: "Most Canadians say they plan to keep investing at least as much in RRSPs as they did last year, despite recent volatility in North American and global stock markets," notes Courtney. "Canadians have used RRSPs as the cornerstone of their personal investment and savings plan for many years and according to our poll, RRSP intentions are remaining stable and strong. It's encouraging to see this strong and worthwhile commitment continuing."
Tip: Stay the course and keep contributing. If you can, try to increase the amount you contributed last year to your savings.
Statistic No. 3: Canadians who have a financial plan are more likely to already have or intend to open an RRSP (88 per cent). That's compared to the 65 per cent of those who do not have a financial plan. They are also more likely to already have or plan to start a Tax Free Savings Account (78 per cent compared to 58 per cent).
According to Courtney: "Having a financial plan is the first step towards reaching goals you set for your financial future. It maps out where you are and where you want to be and how to get there."
Tip: Sit down with a financial planner and create a detailed plan for 2012 and beyond. Then revise your monthly budget so that you prioritize saving.
See related:
Smart savings strategies for your 20s, 30s, 40s and beyond
;
Study: Ignore your financial advisor and keep savings simple
Published December 14, 2011
Most recent Credit Account Management Stories