4 tips to keep high-income earners out of debt
You've got a six-figure salary that allows you to pay for a cushy house and family vacations -- yet you're always in the red when you crunch the numbers. A bigger paycheque doesn't always equate to financial success. Turns out, not all people with high incomes manage their money well -- higher earners are responsible for a good chunk of Canada's overall debt.

According to Statistics Canada, households earning at least $100,000 a year make up 37 per cent of all debt in Canada, and households with incomes between $50,000 and $100,000 hold another 38 per cent of the country's debt.

"The more you earn, the more you qualify for, the more you owe, and the bigger the problem becomes," says Isaiah Chan, program manager at the Credit Counselling Society. "You're earning more but you have the ability to create huge debt problems."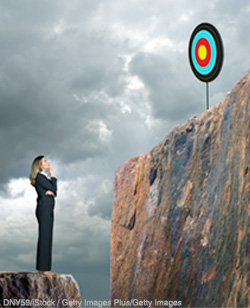 While general budgeting advice applies as much to this segment of Canadians as to lower earners, those with deeper pockets have specifics to watch out for.

1. You still have to keep an eye on spending.
The adage that more money could cause more problems is true, says Pat White, executive director of Credit Counselling Canada.

Regardless of how much you have in your account, you still need to have a comprehensive understanding of how much you're spending on running your household, how much you're allocating to debt repayments and how much you're throwing at frivolous spending.

"You need to consider what it is you really need and what is actually a luxury item," White says.

It's OK to treat yourself, but you can't say yes to everything, she says. "Entitlement comes into this a great deal, especially for people with higher incomes."

2. Credit can still be dangerous.
"There are some trends we see for people who earn more and have debt," Chan says. "They're taking on loans that could be more than some Canadians' salaries."

According to a Statistics Canada brief: "Higher income was associated with an increased probably of holding debt and a higher debt load." This is risky business, Chan says. It's easy for that to snowball, the same as it can with an "average earner." You take on one high-limit credit card and keep a balance there, then another and another. You might be able to make minimum payments or pay off a hefty sum each month, but if you constantly have a balance, you're still in debt.

"You could be owing three, four, five times more than people earning minimum wage because these people aren't qualifying for as large amounts of credit," he says.

Steer clear of this pattern as much as you can. While you might qualify for a huge mortgage, or a steep increase in your credit limit, ask yourself if you truly need that much wiggle room and if you're comfortable with shouldering that much debt.

The good thing is: you have a high income. You have the ability to eliminate debt faster than the average Canadian, especially if you skimp on the luxuries, Chan says.

"If you earn $5,000 and, after your living expenses, you have $2,000, that money should be crossing out your debts," he says.

3. You still have to allocate some money to savings.
"You're not going to be working forever and the good times aren't always going to be there," Chan says. "Understand that you're not going to be earning this money all your life."

He suggests getting educated about Tax-Free Savings Accounts (TFSAs) and Registered Retirement Savings Plans (RRSPs) to pave the way to your long-term goals, such as retirement.

Additionally, an emergency savings fund is more prudent for high-income earners than anyone else, especially if you're in a tumultuous industry, White says. If you suddenly lose your income, chances are you have more debt, as mentioned above, or at the least, a higher cost of living to keep up with.

Earmark enough money to cover at least six months of your living costs, but don't make that your maximum -- save as much as you're able.

4. You qualify for professional help, the same as anyone else.
There are credit counsellors, financial planners and even accountants who can make sure you're on the right track with your money.

If you're worried about overspending, a credit counsellor can help you see if you have a problem or need to consolidate your debts. A financial planner can lead the way to attaining future financial goals and assess if you've parked your money in the right spot, while accountants can make sure you're making use of tax breaks.
See related:
Riches to rags: Psychological impact of losing a cushy lifestyle
,
How age, income, education affect preferred payment types
,
Will a higher income solve debt problems?
Updated June 9, 2016
Most recent All credit card news Stories