Alternative payment system Ukash to debut in Canada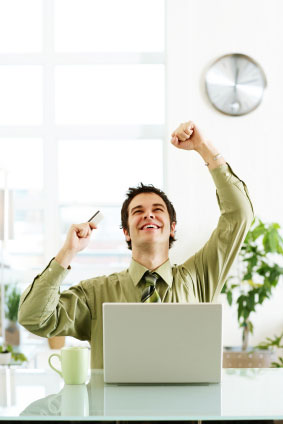 Canadians without credit or debit cards or those who are concerned with making online shopping payments will soon be offered a safe alternative in the form of Ukash e-cash, an electronic payment system already available throughout the rest of the world.
Ukash is the fastest growing e-commerce payment solution offered globally. E-cash is made available for consumers through point-of-sale terminals, with the purchase of vouchers in set Canadian dollar amounts of $25, $50, $75, $100 and $150. It is offered through VendTek Systems Inc. under its brand Now Prepay.
Doug Buchanan, president of VendTek, said,"Ukash offers an electronic cash payment source and an important solution for people who are looking for an alternative to credit cards. We have been interested in an online payment product for our network and Ukash has an e-commerce payment solution that is an excellent fit with our network," in an article published by Ecommerce Journal.
Ukash offers a safe and anonymous alternative to making online payments to any business anywhere in the world, without using a credit or debit card. It is also a secure solution for the 70 million consumers in North America who currently do not qualify for a credit card or a bank account. Canadians will be able to buy these vouchers from independent convenience stores and gas stations.
Ukash will initially be introduced in Ontario at 4,000 point-of-sale terminals, then expanding throughout the rest of Canada to 15,000 outlets before the end of the year. Canada will be the first country in North American to adopt the new e-cash solution.
Ukash is currently available in the U.K., mainland Europe and South Africa, including an extension to Australia in August 2009 and South America in October 2009.
In 2007, Canadians placed nearly $12.8 billion worth of online shopping orders, presenting an opportunity for Ukash to tap into the market of consumers who currently have no method of paying for online orders, or are hesitant to do so due to online fraud concerns.
Mark Chirnside, chief executive officer of Ukash said, "North America is a territory with huge potential for the Ukash proposition. High rates of unbanked consumers at this time, largely due to poor credit history and immigrants unable to get bank accounts, means that there is a growing number of cash consumers who want to spend online. Canada is a key territory for the Ukash proposition and working with Now Prepay will give us the prominence needed to expand our availability across Canada before launching in other countries across the Americas."
Ukash has taken the opportunity to offer simple, anonymous and safe online cash payments to the 70 million unbanked consumers in North America without even a credit or debit card to their name. There will be a fee to purchase Ukash vouchers in Canada. Vouchers are currently available for purchase at over 300,000 vendors globally.
Published November 4, 2009
Most recent Product Features Stories