Update: Rules applauded after lender wins creditor protection
An Ontario superior court granted creditor protection to Cash Store Financial, one of Canada's largest providers of short-term financing to consumers.
Cash Store Financial sought protection due to near-term liquidity issues, which were blamed partly on new Ontario regulations governing its primary product offerings in that province. Cash Store and affiliated Instaloans branches will remain open and daily lending activities continue, the company announced.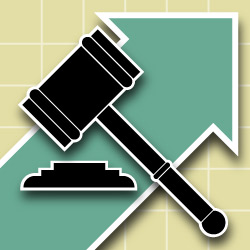 Cash Store Financial has 510 stores across Canada doing business as Cash Store and Instaloans. It also has 27 branches in the United Kingdom.
Creditor protection, along with a $20.5 million debtor-in-possession financing agreement the company is seeking, "will provide Cash Store Financial with the time and stability to attempt to restructure its affairs," the company said in an April 14 news release.
Appointed monitoring firm FTI Consulting Canada will oversee operations and report to the court during company restructuring.
Stan Keyes, president of the Canadian Payday Loan Association, says the announcement has no direct impact on the development of a licensed, responsible payday loan industry in Canada, which he says is already highly regulated in six provinces, including Ontario.
"In general terms, consumers are becoming much more educated about the importance of getting their payday loans from a company licensed to provide a particular product," says Keyes.
Beyond consumers, Keyes adds this heightened awareness is also reaching stakeholder groups such as advocacy groups and credit counselling agencies.
ACORN Canada, an independent national organization championing social and economic justice for low and moderate income families, tweeted that "there are payday lenders around who aren't trying to skirt regulations -- better for consumers to use them."
Below, our January 2014 news report examines the new rules implemented in Ontario. That discussion provides a backcloth primer for the court-ordered creditor protection.
See related
Ontario sets new rules for payday lenders
,
Payday loan battle puts spotlight on consumer safeguards
Published April 16, 2014
Most recent All credit card news Stories