New: A free online tool to help you organize your finances
With tax season fast approaching, Canadians need to start getting their financial affairs in order. Unfortunately, many of us aren't as organized as we should be.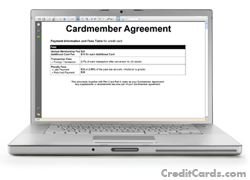 According to a poll conducted last August by Leger Marketing on behalf of the Canadian Life and Health Insurance Association (CLHIA), only 1 in 4 think that their personal and financial information is easily accessible -- 47 per cent thought it was somewhat accessible; 19 per cent not very accessible and 5 per cent not at all accessible.

Luckily, there is a solution that promises to help Canadians organize their important documents and make them readily available. The CLHIA's Virtual Shoebox is a free online tool that lets you store important personal and financial information, from credit card numbers to home alarm codes, in one place.

"It's so easy to procrastinate, but taking the time to organize your important documents can be helpful, especially in a catastrophic situation," says Wendy Hope, CLHIA's vice president of external relations. "Not only does it make our own lives easier, but it can make a world of difference to a loved one who has to locate this information under difficult circumstances. The Virtual Shoebox can help save time, money and lessen anxiety."

Using The Virtual Shoebox, Canadians can enter the location of documents, or record important numbers for future reference. According to Hope, documents worth recording and keeping in an organized and secure location include:
Insurance policies.
Credit card numbers.
Investment information.
Wills and powers of attorney.
Social insurance numbers.
Passport numbers.
Health records.
Home alarm codes.
Once completed, users can print out a copy of their Virtual Shoebox or save an electronic copy in a secured folder to avoid identity theft. But compiling financial records in a single place is about more than simply getting organized.
Warns Hope: "Losing this type of information could be a catastrophe on its own. For example, it could mean that you would not be able to access vital information when you want, or perhaps even not be able to prove who you are or that you are the rightful owner of something. And even worse, should you be in a catastrophic event, your family or other legal appointee may not be able to access the information they need to properly deal with your financial affairs."
As for the safety of the Virtual Shoebox itself, Hope says that because it's a downloadable tool, "your information is not stored over the Internet or accessible by the CLHIA."
See related: Number crunching 101: How to get the most out of online financial tools
Published December 21, 2011
Most recent Credit Account Management Stories