What the interchange fee cut means for consumers
When Visa and MasterCard Canada announced they were rolling back interchange rates - the fees merchants pay to card processors -- most Canadian businesses were jubilant. For consumers, however, the news brings a range of effects.
On Nov. 4 Finance Minister Joe Oliver accepted a proposal from network system providers Visa and MasterCard to lower the fees voluntarily to an average 1.5 per cent starting no later than April 2015 and lasting for a five-year period. Currently, merchants pay from 1.5 to 3 per cent for most credit card transactions, but even more for premium rewards cards like Visa Infinite or MasterCard World Elite.
Oliver said in a statement that the agreement should save Canadian merchants approximately 10 per cent in credit card processing charges, or an estimated $500 million in savings, according to calculations by Canada.CreditCards.Com.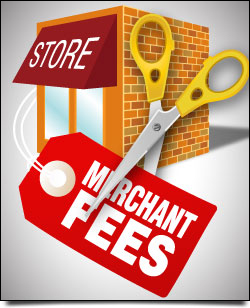 But what does it mean for the Average Joe? President of the Canadian Federation of Independent Business (CFIB) Dan Kelly says very few consumers know that they pay $5 billion to 7 billion each year in credit card processing fees that retailers embed in the prices of goods and services. Yet it's not at all certain that the new agreement will change what consumers pay.
Here is what consumers can expect to see:
1. Little impact on prices
Karl Littler, vice-president at the Retail Council of Canada, says there is some evidence that cost savings from reduced merchant processing fees could benefit consumers even in the short-term. He points to a September 2013 study by Robert Shapiro, former adviser to U.S. President Bill Clinton, which found that when debit interchange rates for grocery and drugstore retailers were reduced, 69 per cent of those savings were passed on to Americans in the form of lower prices within the first year alone.
Other studies show less consumer-friendly results. For instance, a June 2013 report from consultancy Europe Economics concluded that regulated interchange fees in Spain and Australia decreased merchant service charges but not retail prices.
Michael Gokturk, CEO and founder of Vancouver-based merchant services provider Payfirma, says consumers likely won't feel a difference. A 10 per cent reduction in processing fees is so minute that it would be very unlikely for retailers to lower their prices, Gokturk says.
But the cuts may reduce pressure on retailers to continue raising prices. "It's a pretty basic economic supposition that an input cost like interchange fees on an upward trajectory is going to drive prices up," explains Littler.
2. Possible effect on high-rewards cardholders
The impact on credit card rewards and innovations could be more pronounced. Mati Dubrovinsky, senior policy analyst at the C.D. Howe Institute, says that certain high reward cards - which currently tend to come with higher processing fees -- may cease to be profitable for the financial institutions that issue them and could be discontinued.
At the same time, innovation in credit card technology will probably slow down, as the business becomes less lucrative with less fee income available to cover development costs.
3. Better understanding of credit card fees
The fee cut also carries an indirect effect in that it focuses consumer attention on processing fees that merchants have to pay for credit card transactions. "Anything that can raise awareness about the impact which the cost of credit card acceptance fees has on consumer pricing is positive," notes NDP consumer affairs critic Glenn Thibeault.
While the first-ever interchange rate reduction in Canada is important milestone, the voluntary agreement to contain credit card processing fees doesn't mean those costs will be cheap compared to other jurisdictions, even after factoring in the 10 per cent reduction. "Credit card processing fees in Canada are still five times higher than what they charge merchants in France, about twice as high as many other European countries and three times higher than those in Australia," says Littler.
See related: Consumers spared credit card surcharges -- for now; Why we pay card fees -- and how to avoid them
Published November 5, 2014
Most recent All credit card news Stories